Buddhist Funeral Service Packages
Buddhist Funeral Service Package in Singapore starts from:
3 Days Buddhist funeral package $5588
4 Days Buddhist funeral package $6088
5 Days Buddhist funeral package $6588
Services at Funeral Parlour/ Landed property/ Open ground is at $4588
Buddhist funeral services includes a half glass cremation casket, Buddhist prayers, fresh floral arrangements and complete ceremonial products.
Essentials like the mobile toilet and refrigerator for refreshments are included in the funeral package at no additional cost!
Buddhist funeral can be conducted at HDB void deck or a Funeral Parlour.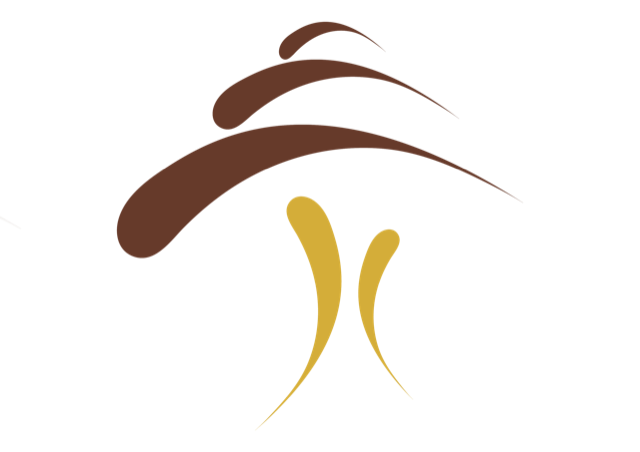 Buddhist Funeral Services Packages are designed based our experienced funeral directors. Do refer to the PDF link below for our complete rates and service listing. You may call our 24 Service hotline for immediate assistance.
Buddhist Funeral Service Packages
Our Buddhist funeral package comes with the complete Buddhist funeral setup, tables, chairs and conducting of rites and rituals based on the common practices in Singapore.
Our funeral directors pay meticulous attention to the fine details, ensuring a dignified Buddhist funeral send-off for your loved one.
From the casket selection, to ornaments, and to the ceremonial products, all items are exquisitely selected. The Buddhist altar will also be adorned with Buddhist scriptures, fruits and 100% fresh flowers.
As a part of our service, we will engage Buddhist monks to conduct the necessary rituals. Vegetarian meal for prayers are included as well.
In addition, our funeral directors will also assist the family members in the necessary coordination works, providing professional advice and the fullest support during this difficult time.
Click
here
to view our Gallery.



What is included in the Buddhist Funeral Service Package?
Preparation of Funeral Wake
· 18ft Enclosure for Casket area
· Beige Theme Curtains
· Interior Carpet Setup
· 15 Square Tables,
· 10 Round Tables, 100 Chairs
· 1 Phase Lightings, 6 fans
· 2 units of Air Coolers
· Funeral Notices,
· Safe box and Record Book.
Casket and Embalming Services
· 24 Hours Transfer Service
· Half Glass Cremation Casket
· Embalming & Make-up Service
· Pillow, Blanket and Pearl
· Booking of Cremation Slot
Toilet and Fridge Supply
· 1 unit of Moblie Toilet
· 1 unit of Fridge Supply
Buddhist Memorial Setup
· Memorial Setup,
· Buddhist Chanting Altar
· 1 Fresh Floral Frame
· 4 Fresh Table Flowers
· 1 Photo Enlargement
· 6 Passport Size Photo
· Daily Support Team
Ceremonial Prayer Items
· Joss Incense Items
(for placing into the casket)
· Ceremonial items
(for prayer & daily use)
· Wood tablet with Lotus Engraving
· Mourning badges
Vegetarian Food Offerings
· 3 Sets of Fruits and Food Offerings
· 1 Set of Fruits Offerings to Buddha
Buddhist Enlightenment Service
· 1 Session to recieve Casket
· 3 Sessions Buddhist Chanting (3 Monks)
· 1 Session before Departure
Funeral Day Arrangements
· Pallbearers in Full Suit for Send-off
· Final Tribute Ceremony
· FULL GLASS Mercedes Hearse
· Appreciation Gifts (40 units)
· 45 pax Bus Transportation
· Floral Water Setup
Post Funeral Care
· House Blessing
· Tablet Placement Prayers
· Ash Collection Service
· 49, 100 Days & Yearly Prayer Advise

Cost of a Buddhist Funeral Service Package?
Inclusive of the above Buddhist funeral services, our rates are:
| | | |
| --- | --- | --- |
| 3 Days | Buddhist funeral Package Singapore | $5588 nett |
| 4 Days | Buddhist funeral Package Singapore | $6088 nett |
| 5 Days | Buddhist funeral Package Singapore | $6588 nett |

If you wish to conduct the Buddhist funeral serves at a funeral parlour, our rates are:
| | | |
| --- | --- | --- |
| No limit of days | Buddhist funeral Services | $4588 nett |
| Based on days | + Funeral Parlour Rental Rates | Click here |
| | Total | |
Our Buddhist funeral services can be customised to suit a range of needs and expectations, according to the family's wishes. Do contact us to find out how we can help.
How to engage us?
Call our
24 hour funeral service
hotline at
6817 4288
or
1800 800 1818 (toll free)
for immediate assistance.
Alternatively, you may use the WhatsApp feature below to reach out to us.
Ceremony Emcee
We will provide a ceremony emcee to conduct the funeral day send-off, lead the guests, and ensure that the funeral procession is well organised.
Ceremonial Items
Funeral essentials such as candles, incense sticks, and incense offerings to be placed into the casket are included in our packages.
Yearly Remembrance
Our company will conduct a yearly remembrance service for deceased who have been passed on to us.